Amateur
History's Greatest Images: 30 Photos That Will Stop You In Your Tracks
By
|
Some of the most powerful photos over the time are usually the ones that stop us in our tracks as we linger on the image. The emotion, the horror, the joy…whatever the feeling the photo captures, it's just stunning to behold. These are the images that stay with us over the years. The images that we talk about to our friends over drinks. Sometimes these are also the images that change the world. Scroll through the gallery and bare witness to some of history's greatest images. We bet that some of them you won't believe that they are true.
Testing the first modern bulletproof vest – 1923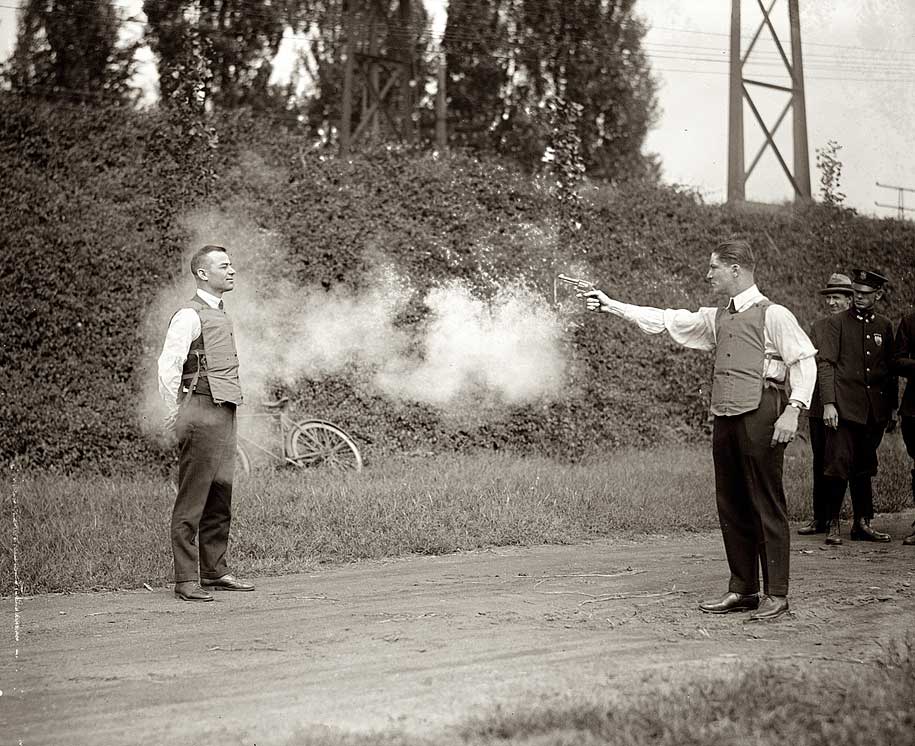 Can you imagine having an idea that could save the lives of police officers and military personnel by protecting them from gunfire from criminals and bullets in battle? The idea is great but at some point you have to show proof of concept and have someone try it in a real situation. As far back as 1538 when Francesco Maria della Rovere commissioned Filippo Negroli to create a bulletproof vest, people have been trying to protect themselves from harm. Early versions were iron and even silk. But the first test of the modern version of the bulletproof vest took place in Washington, D.C. in September 1923.
You are viewing page 1 of 55